Find out more about our business group and our activities here.
Die emodrom group verantwortet die strategische Weiterentwicklung des Hockenheimring Baden-Württemberg. Zielsetzung ist ein einzigartiges technologieoffenes Kompetenz- und Informationszentrum mit Leuchtturmcharakter in Europa.
By settling our headquarters at the Hockenheimring, we have direct access to any relevant committees, authorities and decision-makers of the city and the region, in close coordination with the Hockenheim-Ring GmbH. We act as a service provider, consultant, operator and promoter in the new business areas and draw ourselves responsible for planning, organisation, implementation, marketing and operation. An innovative location and operator concept with event concepts that are effective in media and public audiences offers our partners and customers exclusive positions, and thus profitable competitive advantages.
Between 2008 and 2011, Thomas Reister investigated several options and developed the current concept of the emodrom GmbH. The Hockenheimring was identified as an ideal location. The main reasons result from a socio-economic analysis and the geographical location in an economically and internationally important environment. With additional consideration of the existing shareholders and infrastructure (including the enormous potentials of the race tracks, areas and facilities), there are no comparable location competitors.
At the same time, the Hockenheim-Ring GmbH, under the direction of Georg Seiler, was engaged in the development of new business areas. The emodrom e-mobility network hockenheimring was the result of the corresponding results and objectives.
Our management impresses with years of experience, a wide range of skills and a wide-ranging network. A benefit our customers and partners truly appreciate.
Tap a picture for more info.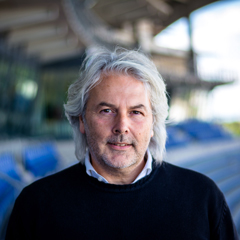 Gründer und CEO, verantwortlich für Marketing, PR und Öffentlichkeitsarbeit

Thomas Reister
CEO der emodrom bau + grund, verantwortet Bauprojekte, Rechtsthemen und Finanzen.

Tim Brauer
CEO der emodrom event + services

Patrick Assenheimer
CEO der e4 QUALIFICATION, veranwortet den Beratungs- und Qualifizierungsbereich

Kai Hennefarth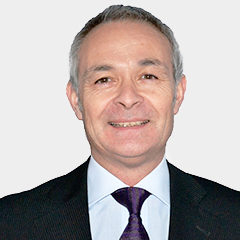 CEO der emodrom event + services

Jörg Krausen